In the morning of October 25, 2015, Guangxi University alumni association annual meeting and the second anniversary celebration of Guangxi University MBA alumni association was held in Guangxi
Building, Beijing. Mr.Zheng
Yi, the chairman of the Beijing alumni association, also the deputy secretary general of National People's Congress standing committee; Mr.Zheng Zhi-peng, the consultant of Beijing alumni association, the former director of the Institute of high energy physics of
Chinese academy
of sciences, and the former President of Guangxi University; Li Bing, the president of MBA alumni association in Beijing and over 120 alumni took part in the reunion activity.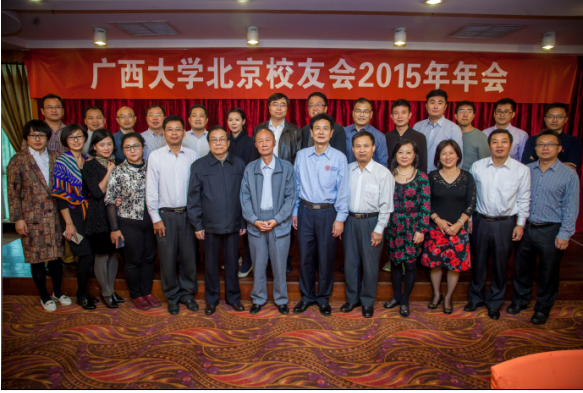 Zheng Yi share the classical history story of Chairman MAO "Repay a university to Guangxi" in 1957. Old headmaster Zheng Zhi-peng wished Guangxi University can develop well in the new historical stage.
Mr.Zheng Yi
Old headmaster Zheng Zhi-peng
Li Zhan-jun, the vice president of Guangxi university alumni association in Beijing made the annual work report of Beijing alumni association. Hu Qi-song, the council supervisor on behalf of the board of supervisors to made the annual financial audit report.
During the meeting, Yan Liu-bin, the vice secretary delivered a warm speech. He said, after implemented "211 project" and "plan of enhance the comprehensive strength of colleges and universities in the Midwest", the development of Guangxi University had improved significantly. He hoped Beijing alumni association will be even better to help alumni in Beijing to boost their career.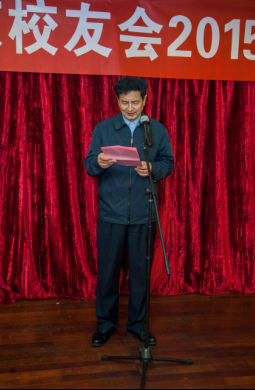 Yan Liu-bin